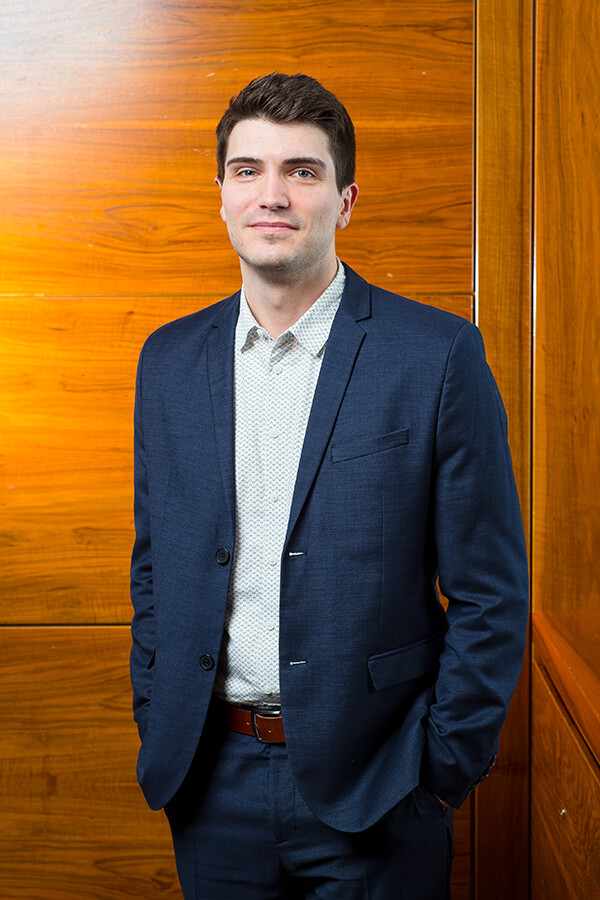 Our very own devil for detail
Be it the precise use of terminology or subtle nuances – Kevin is eagle-eyed and insistent upon accuracy in source and target texts alike. He holds a Masters degree in Translation from Johannes Gutenberg University, Mainz, for the English and Spanish languages. He is a member of the German Federal Association of Interpreters and Translators (BDÜ).
Kevin enjoys working with documents from the areas of
equity research,
corporate communications,
macroeconomic relationships, and
packaging law.
But what he finds really exciting is dealing with
exchanges and exchange trading!