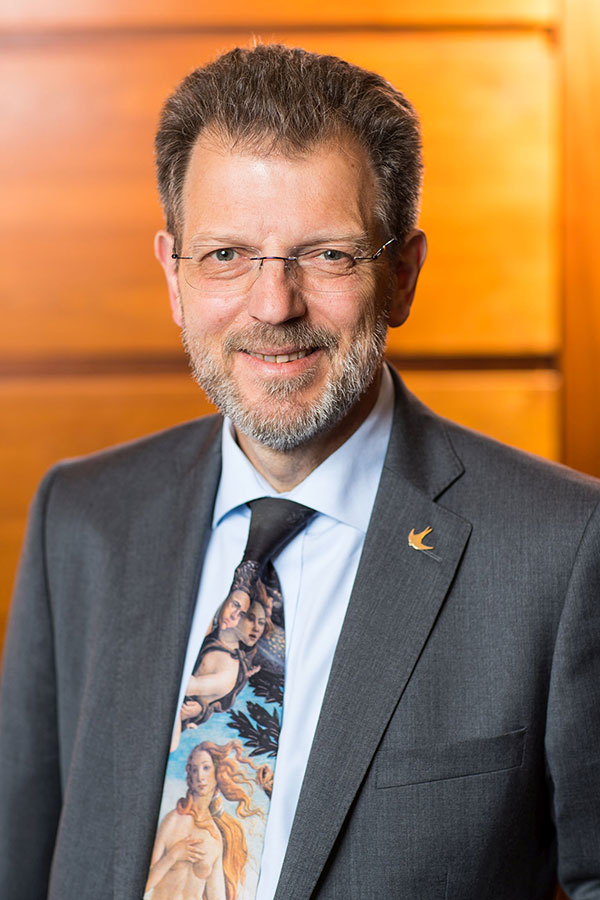 Our founder: it's the profile that makes a professional
Ralf spent ten years in international investment banking with Dresdner Bank AG, with a focus on sales and trading in a wide variety of fixed income, equity and FX products. During a four-year stint in London, the opportunity to pursue something that fascinated him naturally arose: in 1994, he began carrying out high-quality specialist translation work, using a proven ability with languages in combination with his financial markets experience. And thus the idea of providing such a service – from a professional, for professionals – was born.
In 1997, Ralf became a sworn translator for the English language, and has worked on a fully independent basis ever since. He is a member of the German Federal Association of Interpreters and Translators (BDÜ), and has served as a BDÜ Vice-President since 2011.
He especially enjoys translating in the following subjects:
derivative and structured financial products
electronic stock exchange trade and settlement systems
strategic corporate communication
He's always up for a challenge, so he also loves
anything that has a particular twist or is unusually tricky!